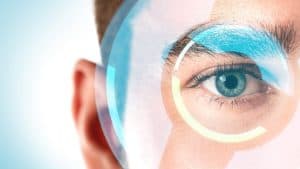 Overall, LASIK is a very successful procedure. National data boasts a satisfaction rate of over 95%, with almost all patients achieving dramatically improved vision — often 20/20 or better. As one of Boston's most renowned ophthalmologists, Dr. Ernest Kornmehl performs LASIK regularly. After treatment, most of his patients enjoy clearer vision for the rest of their lives.
However, a small percentage of LASIK patients may decide that they are not entirely satisfied with their LASIK results. For this reason, Dr. Kornmehl offers LASIK enhancement (also known as LASIK touch-up or LASIK retreatment) to further improve their results. This service is offered to his own patients, as well as patients who underwent LASIK at another eye care center, only after one year following their surgery.
Reasons Patients Request LASIK Enhancement
Most patients who seek LASIK enhancement fall into one of two categories:
They Want Even Better Results
Although just about every patient has much better vision after having LASIK, it's not a guarantee that patients achieve 20/20 vision. In pursuit of perfect vision, patients may wish to re-treat their eye or eyes for better results. LASIK technology is so precise at this stage that surgical errors are extremely unlikely. It is far more likely for the eyes to respond differently to the surgery than anticipated. After allowing at least a few months for the eyes to fully heal and vision to stabilize, a skilled surgeon like Dr. Kornmehl can enhance the results with a second procedure.
Their Vision Has Changed Over Time
While most people's vision stabilizes around the age of 20, it is possible for the eyes to change shape at any age. LASIK is great for correcting a person's current refractive errors, but it cannot anticipate or prevent future changes to the eyes. These changes may necessitate a different prescription. When people think their LASIK results "wore off," what probably really happened is that the eye or eyes changed shape — something that would have happened regardless of whether the patient had LASIK. Accordingly, LASIK can be performed a second time to correct the newer refractive errors, if the change occurs within the first year. After one year a surface laser procedure is recommended to avoid lifting the flap.
Who Is a Candidate for LASIK Enhancement?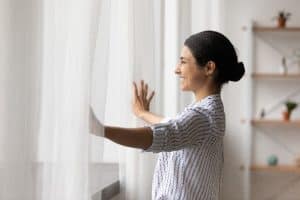 Prior to scheduling a second LASIK procedure, the team at Kornmehl Laser Eye Associates will have a consultation with the patient to assess their candidacy. Our experts perform a comprehensive eye exam to determine the extent of refractive errors at the present time. A consultation is also important to confirm that the patient is an appropriate candidate to undergo another procedure.
LASIK Enhancement Procedure
Patients can expect a second LASIK treatment to go similarly to the first surgery. If anything, the already-short procedure may become even shorter because the corneal flap has already been created with the first surgery and because enhancements typically require less reshaping than the original procedure. The recovery should also be like the first experience for the patient, with vision mostly restored after a day or two of rest.
Speak to a Laser Eye Specialist about LASIK Enhancement
Whether it's been several years since your first LASIK surgery and your vision has degraded or you are simply underwhelmed by your more recent LASIK results, Dr. Kornmehl is happy to help you get your ideal vision with refractive surgery. To discuss LASIK enhancement or touch-ups, please call 1-877-870-2010.