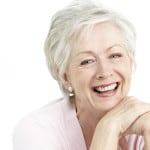 Corneal crosslinking is an exciting treatment that slows the progression of mild keratoconus. The combination of riboflavin and ultraviolet light has been shown to strengthen the collagen fibers in the cornea to help preserve its round shape and prevent loss of vision. Here, Dr. Ernest Kornmehl of Kornmehl Laser Eye Associates, a top laser eye surgeon in Boston that performs corneal crosslinking, explains what to expect from the treatment.
Preliminary Examinations
Prior to corneal crosslinking, you will have one or more preliminary examinations with the Kornmehl Laser Eye Associates team. During these evaluations, you will undergo a routine eye exam to get a baseline understanding of your visual acuity and the general health of your eyes. Dr. Kornmehl will examine your cornea and measure its thickness. He will also map out the cornea to determine how far your keratoconus has progressed.
Keep in mind that if you wear contact lenses, you may need to take them out prior to your screening and treatment. These lenses can warp your cornea and interfere with the corneal measurements and mapping.  The goal of crosslinking is to stabilize the cornea and NOTimprove your vision
The Day of Treatment
On the day of your treatment, you can expect to spend about two hours at our office. The treatment itself should take about one hour.
Prior to treatment, you will receive medication to relax you and keep you completely comfortable. A lid retainer will be placed to prevent you from blinking during treatment.
To start, the epithelial cells will be removed and riboflavin drops will be administered for about 30 minutes. You will then look at a UV light continuously for about 30 minutes, as more drops are administered. This will not be painful or uncomfortable.
At the conclusion of treatment, a soft contact lens bandage will be applied to your eye. You should wear it for about five days. Our team will give you antibiotic and anti-inflammatory drops to use for two weeks.  You will be provided with oral medication to lessen postoperative discomfort.
After Treatment
As the numbing eye drops wear off after treatment, you may experience some mild eye irritation for a few days. Your eyes may be sensitive to light for several days and your vision may be slightly blurry for a few weeks. The bandage contact lens will protect your eye, and you can manage any discomfort with Percocet and artificial tears.
Everyone recovers differently, but most of our patients are able to resume work and driving within a week. If you wear contact lenses, you may need to avoid wearing them for up to a month after treatment.
Schedule a Corneal Crosslinking Consultation
If you would like to book an informational consultation to discuss corneal crosslinking with Dr. Kornmehl, please call or email our practice today.