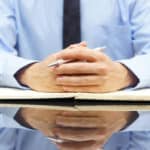 Are you interested in laser vision correction and thinking of scheduling a consultation to discuss your options? To make the most out of your appointment, have a comprehensive list of questions to address with the LASIK surgeon at the ready. Dr. Ernest Kornmehl, a Boston LASIK surgeon, has put together a list of important questions that everyone should ask during a LASIK consultation.
Dr. Kornmehl LASIK Surgery Experience
First, it is important to establish a baseline understanding of the surgeon, including their experience and credentials.
Can you describe your educational background and professional history?
How long have you been performing LASIK surgery?
How many LASIK procedures have you performed?
What type of laser technology do you use?
How long have you been using it?
Candidacy and Preparing for Surgery
Second, you want to determine whether LASIK is the appropriate vision correction procedure for your visual needs and goals.
Am I a candidate for LASIK?
Is my refractive error within the approved range for LASIK?
How should I best prepare for LASIK?
The Surgery Itself
Once you know that LASIK is right for you, it is helpful to know what to expect on the day of surgery and during the procedure.
Where will my LASIK surgery be performed?
How long does LASIK surgery last?
Will I need anesthesia?
Will I feel anything during the surgery?
What can I expect on the day of surgery?
How long will I need to stay at the LASIK surgery center?
Results and Recovery
After you are familiar with what to expect the day of surgery, inquire about the recovery period and your ultimate results.
What is the recovery from LASIK like?
Will I have any visual symptoms immediately after surgery?
What type of results can I expect?
How soon will I see results?
If my LASIK results do not meet my expectations, what are my options for retreatment?
Are there any side effects of LASIK surgery?
What are the risks of surgery?
How much does LASIK surgery cost?
While these are the most common and important LASIK questions to ask, there are various details that you might want to cover during your visit. Prior to your appointment, dedicate some time to think about these and add them to your list. You will be happy that you did!
To schedule a LASIK consultation with Dr. Kornmehl, please contact Kornmehl Laser Eye Associates either by phone at (781) 237-3366 or by sending us an email.